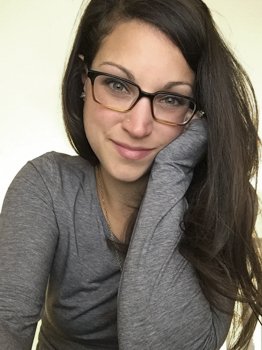 What you see is not what you get.
In my portfolio, you see a wide range of designs and styles. Those do not reflect me. They reflect my clients. Everything about them shows their brand, their need, their strategy. Anything I would hope to do for you will reflect you and your needs. My job is to hear what you want, then bring expertise, experience, and skill to you to highlight your message in a targeted marketing strategy. The beautiful designs are simply icing on the cake.
In my portrait, you just see my outer appearance. Again, this is not what you get. You get a personable, cheerful hard-worker who can integrate know-how, design, photography, videography, and marketing strategy into one cohesive package. You get someone who is driven enough to teach herself new things, such as videography or email content creation. Until recently, I knew nothing about email marketing and content strategy, but a former employer had a very real need for it. This need drove me to learn, and they are now a mediums I love working in.
If you have any questions or an available position, please contact me. I love meeting new people and talking about design, photography, color theory, marketing and nearly anything else.
Except sports. Let's just avoid that topic altogether.